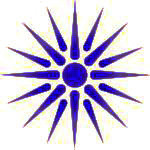 P R O M E T H E U S
Internet Bulletin for Art, News, Politics & Science
USA/EUROPE ............................................................................................................................. CORRESPONDENTS
Africa, Asia, Australia ................................................................................................ France, Germany, Italy/Vatican
---
Number 206 ......................................................... October 2014
---
Exhibition "DANTE AND DALI" at Museum of European Art
---
MUSEUM OF EUROPEAN ART
10545 Main Street, Clarence, New York 14031
Current exhibition: 'DANTE AND DALI'.
Color woodcuts, ceramic plates, lithographs & Olympic medals.
Open: Tuesday to Friday, 10 am to 4 pm.
Reservations 24 hrs in advance are recommended, by phone at 759-6078 or e-mail at zavrel@meaus.com
Admission is free.
GENERAL INFORMATION about the Museum of European Art
---
BOULEVARD NEWS & EYEWITNESS REPORTS ...
HEALTH AND MEDICINE ...
BOOKS, REVIEWS & INTERVIEWS ...
**** OUR NEW BOOKSTORE ***
HISTORY IN FACTS & RARE PHOTOS ...
Royal History: Kaiser's daughter Princess Victoria Louise of Prussia was married 100 years ago, by B. John Zavrel
---
GERMAN-SPEAKING CLUB SCHLARAFFIA in Buffalo, New York ...
---
SCULPTURE & ARCHITECTURE, PAINTING & PHOTOGRAPHY ...
ESSAYS ON ART, CULTURE & SOCIETY ...
SELECTED ARTICLES IN OTHER LANGUAGES (German, French, Spanish & other) ...
***** Deutsche Cocteau-Sammlung wird in Frankreich gezeigt
***** Deutsche Krebshilfe Jubiläum: Die Deutschen halten die Treue, von Joe F. Bodenstein
***** Obama in Ost-Europa: Wir wollen hart bleiben, von B. John Zavrel
***** Günter Thelen: Marmor-Skulptur Erdenmensch, von Marco Bodenstein
***** Gedenktag für die Opfer von Flucht und Vertreibung
***** Eberswalde: "Der Bogenschütze" in der Waldstadt ist geklaut
Stiftung Deutsche Krebshilfe ab dem Jahr 2015, von Joe F. Bodenstein
Arno Breker: Das Grab ist ungepflegt
Angela Merkel: Mutti hat Geburtstag, von B. John Zavrel
35 Jahre Arno Breker Gesellschaft 1979 e.V., von Thomas Blumann
Außenminister a.D. Westerwelle hat Leukämie: Krebs kann jeden treffen, von Joe F. Bodenstein
Fußball Weltmeisterschaft 2014: der Krieg auf dem Spielfeld, von B. John Zavrel
Recent issues of the PROMETHEUS Journal:
PROMETHEUS 205 (September, 2014)
PROMETHEUS 198 (February, 2014)
PROMETHEUS 197 (January, 2014)
INDEX to previous issues of PROMETHEUS
PROMETHEUS, The Bulletin of Art for: Museum of European Art (USA), Museum Europäische Kunst (Germany), Forum Europa (Germany, Belgium), Order of Alexander the Great (France), Artists for Ecology (United States, Germany), and European Art Foundation (Berlin).
Published for these organizations by: West-Art Publishers, 10545 Main Street, Clarence, New York 14031 (USA). Tel.: 716-759-6078 Fax 716-759-1983. e-mail: zavrel@meaus.com
Editor-in-Chief: Joe F. Bodenstein
Publisher: B. John Zavrel
Disclaimer: The contents of this article are of sole responsibility of the author(s). The journal PROMETHEUS will not be responsible for any inaccurate or incorrect statement in this article.
www.meaus.com contains copyrighted material the use of which has not always been specifically authorized by the copyright owner. We are making such material available to our readers under the provisions of "fair use" in an effort to advance a better understanding of political, economic and social issues. The material on this site is distributed without profit to those who have expressed a prior interest in receiving it for research and educational purposes. If you wish to use copyrighted material for purposes other than "fair use" you must request permission from the copyright owner.
For media enquiries: info@meaus.com