---
Coco Chanel and her world
Coco gave women bathing suits, slacks, costume jewely, and Chanel No. 5
By B. John Zavrel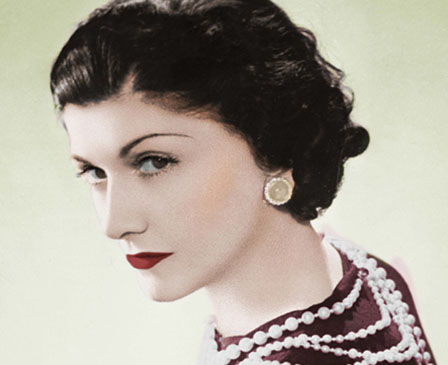 The fashion idol Gabrielle "Coco" Chanel is the subject of a fascination biography by Edmonde Charles-Roux.
Paris/New York (meaus) The fashion idol Gabrielle "Coco" Chanel (1883-1971) invented the modern clothing for women. At the height of the 'Belle Epoque', she took away the corsets and feathers and gave them bathing suits and sent them to the beach instead. She also introduced slacks, costume jewelry, and the exquisite, comfortable suits for women. She made the first couture perfume--No.5--which remains the most popular scent ever created.
The recently re-issued biography of Coco Chanel, 'Chanel and Her World' by Edmonde Charles-Roux is a good news for the English reader. In this beautiful volume, the former editor-in-chief for 12 years and a long-time friend of Chanel, Charles-Roux collected many photographs of the fashion icon and those few allowed into her inner circle. Chanel knew and collaborated with famous 20th century personalities, such as Jean Cocteau, Pablo Picasso, Stravinsky, Jean Renoir, and Diaghilev. She matched their respective innovations in their fields by liberating women from the prison of 19th century fashion, and introducing them to her own concept of elegance.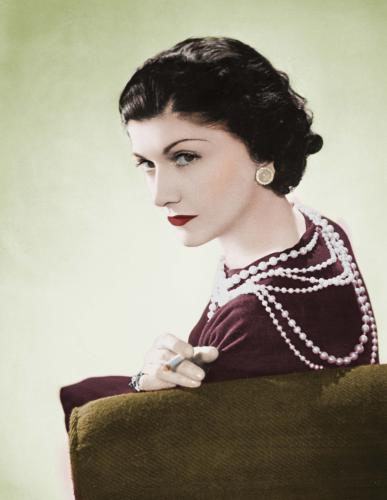 Coco Chanel collaborated with Jean Cocteau and many other famous personalities of the 20th century.
The author shares many photos from her own collection in this massive biography, which covers Chanel's life journey from her birth on August 20, 1883 to her days as a shop girl in Moulins, to her triumph in the fashion world. The book also provides insight into how Chanel's style developed and how its evolution was related to her defiance of the social conventions of her time. Coco was a great friend of the Cubists, and she shared many of their avante-garde tastes.The staggering collection of photographs--amassed by the author over decades of friendship with Coco Chanel--sheds new light on one of the great life stories of the modern age.
© PROMETHEUS 136/2008
PROMETHEUS, Internet Bulletin - News, Politics, Art and Science. Nr. 136, October 2008