---
Dali Breker Fuchs on a sun terrace in Spain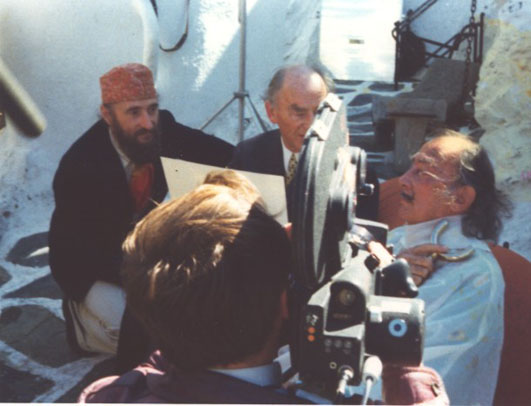 Port Lligat / Cadaqués (bpb) The good old times of the artists of the Golden Triangle are brought back into memory by this photograph: in 1974 Salvador Dalí invited his artist-friends Arno Breker (center) and Ernst Fuchs (left) on the sun terrace of his house in Spain. The cameraman was also there. The Museum Europäische Kunst in the Nörvenich Castle (www.europaeische-kultur-stiftung.org) shows this never before published photo from the private photo collection of Salvador Dalí, as part of a long-term exhibition about the artists of the Golden Triangle. The youngest of the group, the painter Ernst Fuchs, works and lives in the year 2005 in Vienna and in the principality of Moncao, which is now ruled by Prince Albert.
©Photo EKS-Dali-Archiv/Marco-VG
© PROMETHEUS 102/2005
Keep informed - join our newsletter:
Copyright 2005 Museum of European Art
PROMETHEUS, Internet Bulletin for Art, News, Politics and Science.
Nr. 102, DECEMBER 2005