Home | Alexander Order | Articles | Latest News | Art Gallery
---
The wildlife photographer Horst Niesters
By B. John Zavrel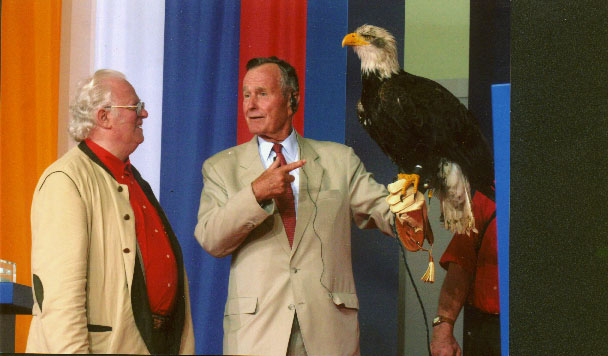 Horst Niesters with President George Bush in 2005 at an event commemorating the peaceful end of the Cold War. The event brought together the three statesmen involved in those historical happenings: George Bush, Michael Gorbachow and Helmut Kohl.
Berlin/New York (meap) The wildlife photographer Horst Niesters was born in Cologne on April 21, 1937. He started taking photographs at a very early age. When he was only 19, his photographs we of such a high quality that leading newspapers and magazines in Germany started to publish them.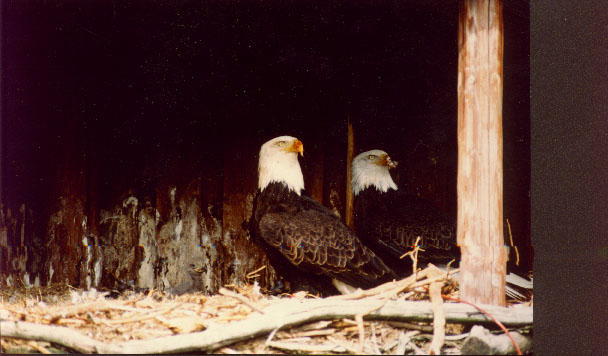 Two eagles, photo by H. Niesters
So far, over 5,000 of his photographs have been published worldwide. He took part in the design of 51 book, designed more than 40 calendars about hunting and nature. He has taken over 450,000 photographs and travelled to nearly all the continents.
In international competitions, he has won gold, silver and bronze medals. His photographs have been exhibitied in Paris, London, Moscow, New York, Munich, Toronto, Mamia, Buenos Aires, Dakar, Cairo, Monaco, Cape Town, Marrakesh, Innsbruck, Prague and Florence.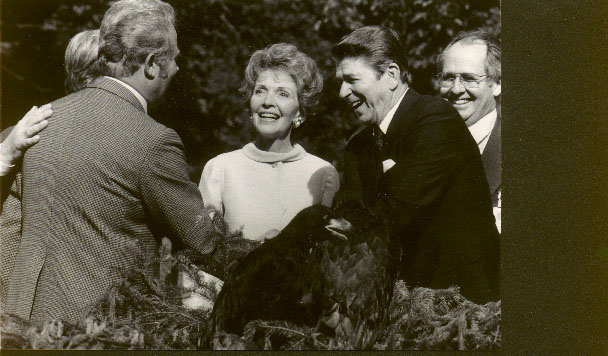 Horst Niesters with President Ronald Reagan, his wife Nancy and the German Chancellor Helmut Schmidt.
Some of these exhibitions were organized under the patronage of well-known personalities, among them former German Presidents Walter Scheel, Dr. Carstens and Ronam Herzog, Chancellors Helmut Schmidt and Helmut Kohl, Prince Rainer of Monaco, King Hassan II of Morocco, Prince Bernard of the Netherlands, and others.
Horst Niesters is the official photographer of the CIC, an organization which unites 81 nations around the world. In 1998, on the occasion of its General Meetings in Prague and in 2003 in Helsinki, Horst Niesters received the highest awards from the CIC: the Badge of Honour and the gold medal for his lifetime work.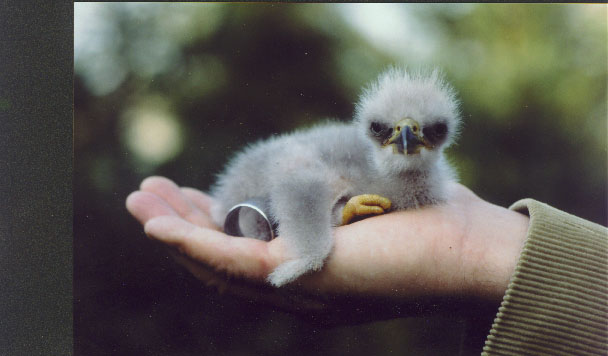 Baby eagle, by Horst Niesters
Photos Copyright 2006 Horst Niesters.
© PROMETHEUS 103/2006
PROMETHEUS, Internet Bulletin for Art, News, Politics and Science. Nr. 103, JANUARY 2006