---
Amber Digby: The Princess of Country Music
By B. John Zavrel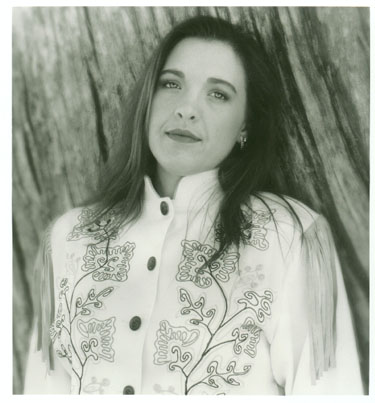 Amber Digby: her beautifully honest voice and her talent disarm and astonish us when we first come into contact with her songs.
New York (meap) Born and raised in Nashville, Tennessee--the capital of Country Music--the bright-eyed beauty Amber Digby is one of the most refreshing country singers in the first decade of the new century. She recorded her first album "Music from the Honky Tonks" in 2002. It received much attention from all over the world, selling worldwide and creating an overwhelming base of fans. For the last two years, the CD "Music from the Honky Tonks" has been at the top of numerous charts on the radio and internet broadcast stations.
Although her success seems to have sprung out overnight, it is not so. Amber Digby has come from a musical family. Both her parents have been in country music for decades: her mother Dee was a harmony singer with Connie Smith, and her father Dennis Digby played bass for Loretta Lynn for almost twenty years. In this musical family, the young Amber literally grew up on stage. Being a born entertainer, she began realizing her dreams already at the age of three.
The popularity of her first album resulted in several tours abroad: last year she performed at the Furuvik Country Festival in Sweden, toured Australia, playing in Melbourne, Sydney, New South Wales and Brisbane. After returning to the US, she performed in Tulsa, Nashville and Forth Worth.
Her songs overflow with heartache, misery, cheating lovers, sorrow, regret and resignation. "Heart I'm Ashamed of You" shows guilt of foolishly falling in love with a man who is not available, "The One You Slip Around With" deals with a woman wishing she were 'the other' woman to feel the love that was once hers, "Close Up the Honky Tonks" finds a woman in love with a man who won't settle down. The aching "Here I Am" portrays the pain and heartache of a woman that no matter how hard she tries to save her relationship, she can't let it go. "Just Get Up and Close the Door" is a touching ballad that describes the longing of 'the otehr woman' for her lover to prove his love for her and stay with her.
Amber Digby has a wonderful voice that is said to be strikingly similar to a young Lorrie Morgan. Amber's strengths at this time are in the slower shuffles and ballads, which she performs with sure authority. She is well at ease with these songs, and her voice drops down to a slightly lower register that makes her sound older than her 25 years. She digs down really deep, making us believe that she has lived a life of heartache and pain.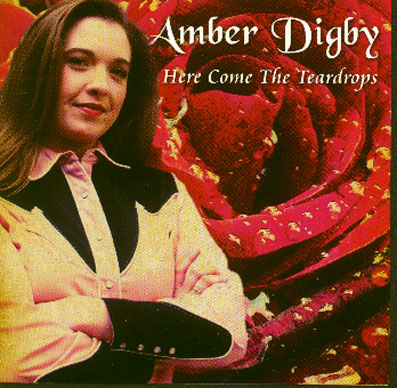 In summer of 2006 she released her second CD album, "Here Come the Teardrops", with two release parties: in Bandera and Forth Worth, Texas. Then back for another European tour, to Sweden and Norway.
Amber Digby has already established herself among the best young country music singers in America. Her beautifully honest voice and her talent disarm and astonish us when we first come into contact with her songs. The captivating beauty with bright eyes has become a new princess of country music, whose voice and noble style will keep us enchanted in the years ahead.
© PROMETHEUS 112/2006
PROMETHEUS, Internet Bulletin - News, Politics, Art and Science. Nr. 112, October 2006