---
'King Lear' coming to Tehran
The 2007 Fajr International Theater Festival.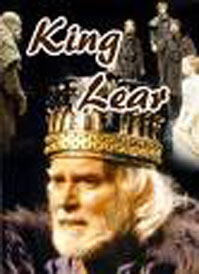 Tehran/New York (mea) William Shekespeare's "King Lear' will be performed by a German theater group in Tehrean from January 10-18, 2007.
The performace will take place at the Fajr International Theater Festival. The group will also perform Georg Büchner's play 'Danton's Death' at the festival.
The actors from the Ruhr Theater group will also take part in post-performance discussions with the audience, and give several workshops.
The Ruhr Theater group is not new to the Iranian auditences. Their first performance took place in 1998 with a joing German-Iranian producetion of Federico Garcia Lorca's 'Bermarda Alba's House'. Since then, the group has performed in Tehran on several occasions.
Likewise, exchange visits by Iranian ensembles sponsored by Iran's Dramatic Arts Center to Europe have captivated and enchanted German audiences with their theatrical skills.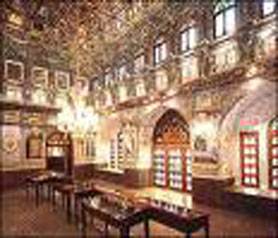 The Golestan Palace, Tehran.
© PROMETHEUS 115/2007
PROMETHEUS, Internet Bulletin - News, Politics, Art and Science. Nr. 115, January 2007