Art Gallery
|
Yoga Science and Philosophy
---
Photos & news from Rishikesh
Recent events at the Gurukulam--Yoga Festival 2005- Swami Brahmananda--Teacher Training in Rishikesh
By B. John Zavrel
Rishikesh/New York. With the arrival of April, Swami Veda is preparing to start his 2005 world lecture tour, which will also bring him again for some time to the United States. As he has done in recent years, Swami Veda is limiting his travels and will spend most of the time in Minneapolis and its vicinity. Again, he will teach a group of future yoga teachers the fine points of the yoga science and meditation, with special emphasis on deepening their spiritual practices. Also a Silent Retreat will be held prior to the Teacher Training Program, for the more advanced and ambitious students of yoga.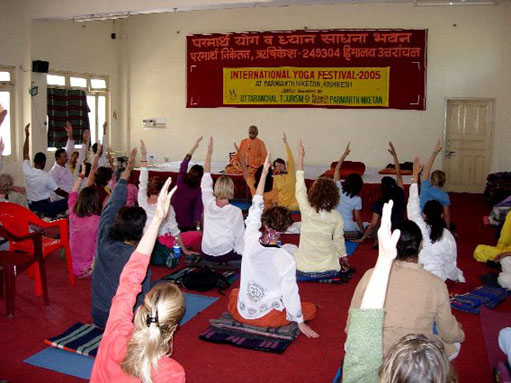 Swami Veda and Maya (Margo Balogh) present a class on yoga asana and meditation at the International Yoga Festival at the Parmarth Ashram in Rishikesh. This event took place in January, 2005.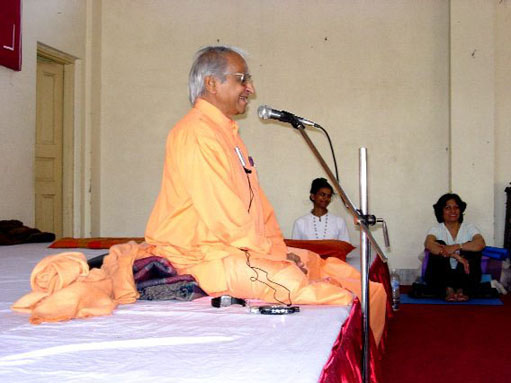 Swami Veda presenting his lecture at the International Yoga Festival 2005 in Rishikesh.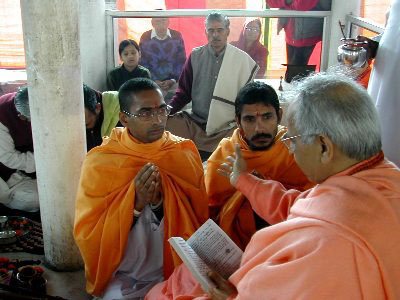 Gurukulam students Vishnu and Krishna Chaitanya during their Naistika (preliminary vows) ceremony in December, 2004.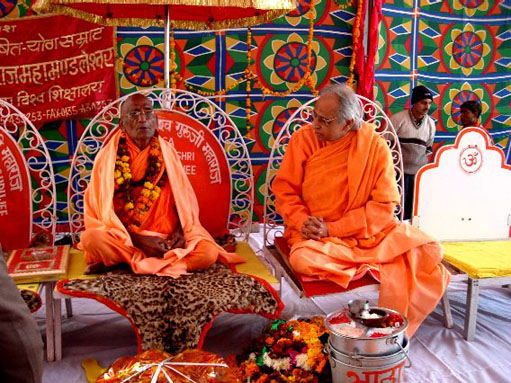 Swami Veda congratulates Swami Vishwaguru of the Ved Niketan Ashram in Rishikesh on the occasion of his 100th birthday.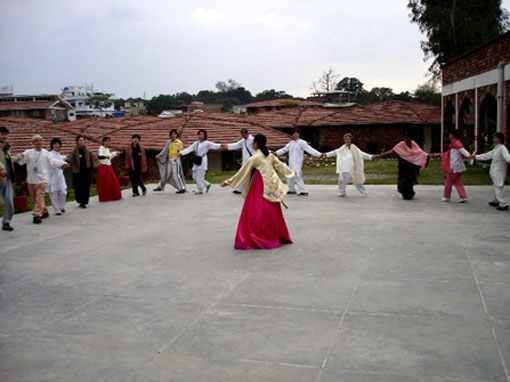 The Ashram community joins a visiting Korean group for a dance celebration held during the Teacher Training Program, February 14-28, 2005.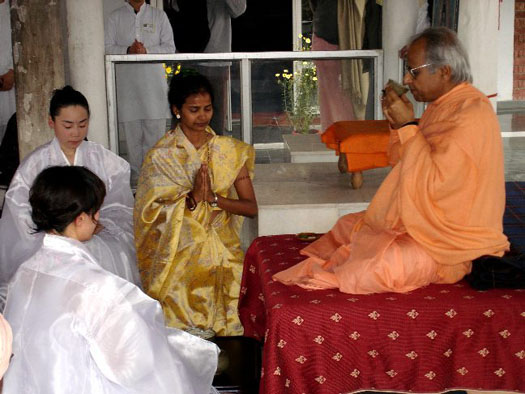 Swami Veda accepts an offering of tea during a formal Korean Tea Ceremony held during the Teacher Training Program in Rishikesh.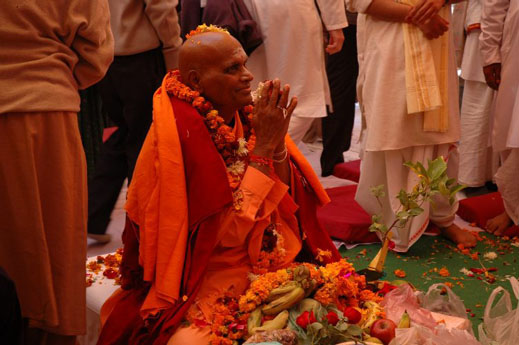 Swami Brahmananda (formerly known as Dr. Hanumant Rao) at the completion of his Sanyasa ceremony on December 15, 2004. Unfortunately, Swami Brahmananda left his body on March 20, 2005.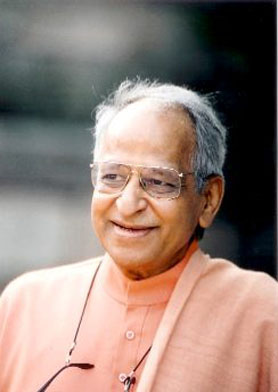 Looking more and more youthful and energetic: Swami Veda Bharati in 2005. The Himalayan sage and saint turned 72 in March.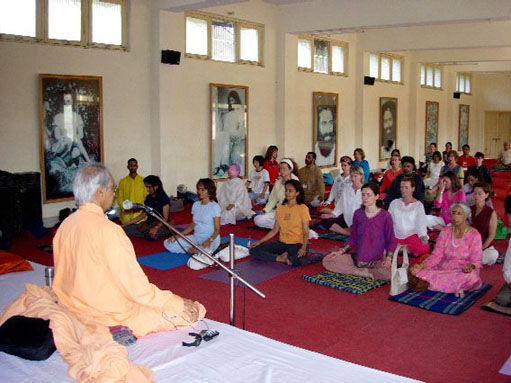 Doing what he loves the most: Swami Veda teaching future yoga and meditation teachers at the 2005 International Yoga Festival in Rishikesh, India.
Copyright 2005 West Art, Prometheus 95/2005
Keep informed - join our newsletter:
Copyright 2005 West-Art
PROMETHEUS, Internet Bulletin for Art, News, Politics and Science.
Nr. 95, Spring 2005