---
EURO is the new currency in Western Europe
Americans watch the EURO--new European banknotes and coins from January 1, 2002
By B. John Zavrel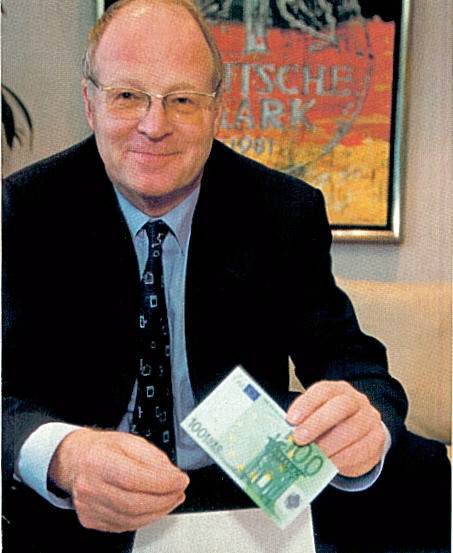 Ernst Welteke, President of the National German Central Bank, displays the new Euro currency. (Foto: MARCO/European Commission)
Berlin/Paris/New York (bpb) Americans watch the EURO. This is the new currency in all countries of the European Union (EU). The American tourists in Europe have to pay from January 2002 in Euro. The German "marks" (GM), the French "francs" and the Italian "lira" will not exist anymore. It is the same in the other countries of West-Europe.
The President of the National German Central-Bank, Ernst Welteke, told Prometheus: "The new currency EURO will be as strong as the German marks of Konrad Adenauer and Ludwig Erhard was". The new money is officially currency for about 300 Million people.
The governments of the EU States believe, that the EURO will become, together with American dollar and the Japanese yen the leading currency in the world. After a long controversy about the new currency, now its friends and enemies have to get used to the new coins and paper banknotes.
Visitors from America can now pay in one currency. We like to inform you, what the new money looks like.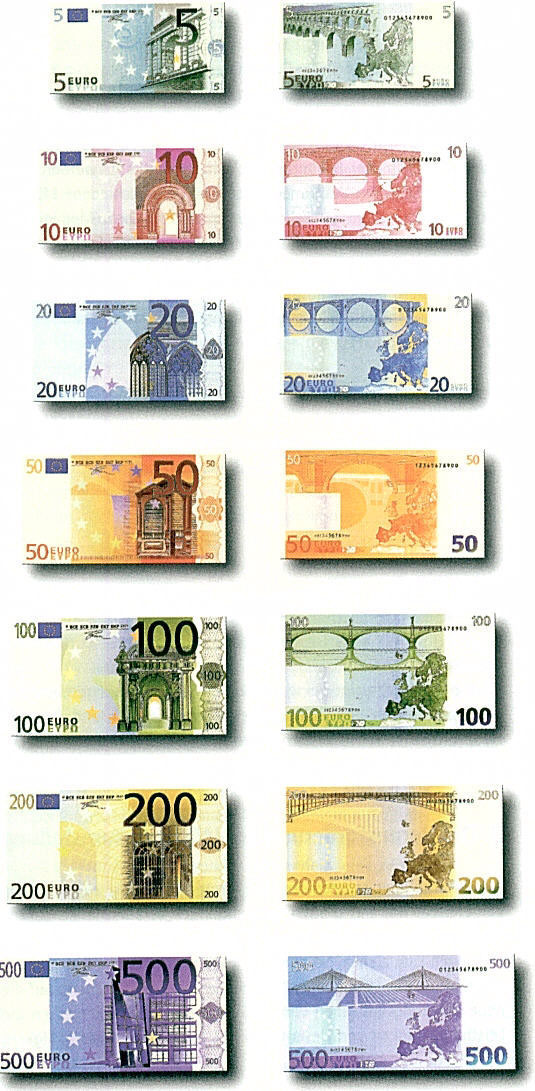 Keep informed - join our newsletter:
Copyright 2001 West-Art
PROMETHEUS, Internet Bulletin for Art, Politics and Science,
Nr. 81, Winter 2001