---
Dalí and the Spanish Baroque
A new exhibition at the Dalí Museum in St. Petersburg, Florida
By B. John Zavrel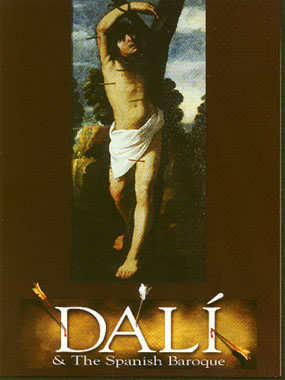 St. Petersburg/New York (mea) One of the most popular Florida attractions for art lovers and especially for Dalí afficionados is the Salvador Dalí Museum in St. Petersburg.
The museum's upcoming exhibition, which opens on February 2, 2007 is titled 'Dalí and the Spanish Baroque'. It features a number of legendary works by 17th century masters of Spanish painting, including El Greco, Diego de Velazquez, Alonso Cano, Francisco de Zurbaran, Jusepe de Ribera, Bartolome Murillo and Juan Sanchez Cotan.
These masterpieces been brought to Florida on a temporary loan from several great art museums in Europe, and will be situated throughtout the galleries alongside a large selection of works by Salvador Dalí from the museum's permanent collection. The exhibit will illustrate the profound influence that these artists of the Spanish Baroque had on Dalí.
Spain's Ambassador to the United States, Carlos Westendorp, will inaugurate the exhibition on Friday, February 2, 2007. The exhibition will continue to June 24, 2007. Salvador Dalí Museum, 1000 Third Street South, St. Petersburg, Florida 33701.
© PROMETHEUS 116/2007
PROMETHEUS, Internet Bulletin - News, Politics, Art and Science. Nr. 116, February 2007