Art Gallery
|
Yoga Science and Philosophy
---
SWAMI RAMA VOCATIONAL INSTITUTE in MALETHI, INDIA
By Consul B. John Zavrel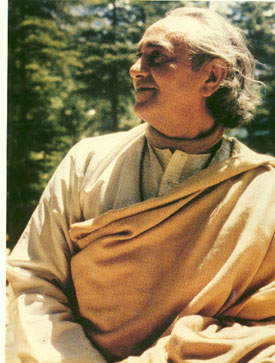 Swami Rama of the Himalayas, a great yogi, scientist, humanitarian and an inspiring example for the young generation of people around the world.
This new vocational institute and herbal research center in the Himalayas, India is scheduled for opening in April, 2005 for the first class of 120 students. VOCATIONAL INSTITUTE and HERBAL RESEARCH CENTER, currently under construction under the guidance of Swami Hariharananda Bharati.
The Himalayan sage Swami Rama of the Himalayas gave the task of establishing and constructing this project to Swami Hariharananda Bharati, who has been the driving force behind this project.
The Institute is located in the village of MALETHI, in the Puri Garhwal District of the Himalayan mountains, in the State of Uttaranchal, India. TOLI, the birthplace of Swami Rama, is only about 30 minutes from here, and the ancient TARKESHWAR TEMPLE, where Swami Rama attained enlightenment, is also in its vicinity.
The villagers of Malethi donated some 30 acres of land for this project, planned to be realized in several stages.
The initial classes opening in April, 2005 will be in computer data entry, garment manufacturing, electric wiring, and carpentry & woodworking.
The two semesters will run from April to August, and from September to February. Each class will have initially 15 students, so the first year the school will graduate 120 students.
This project is of vital importance for this underdeveloped area, since there are very few job opportunities here. Many men and young people must go away to the cities to look for work, and mostly old women and small children remain. The school will provice meaningful and practical vocational education, so that the young people do not have to move away, but can continue to live in their home.
SWAMI HARIHARANANDA, (Swami Hari, as he is affectionately known to his friends and students), is planning a lecture tour starting in May, 2005 of the United States, Canada, and Europe to seek donation for this very worthwhile project.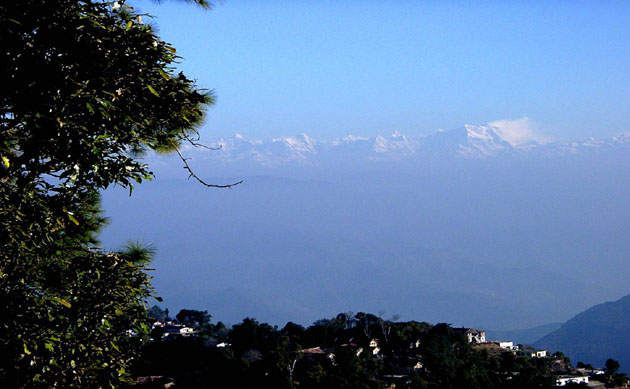 Presenting the Malethi project.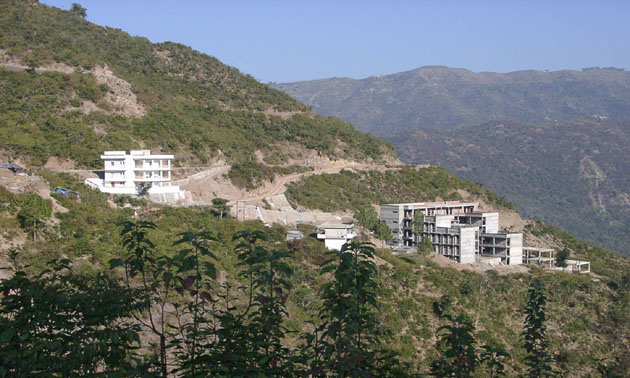 Located in the foothills of the Himalayas, the Swami Rama Institute of Vocational Education and Research, Malethi (SRIVERM) is being established.
LOCATION:
SRIVERM is situated at the village of Malethi
60 km from Pauri Garhwal
150 km from Rishikesh
200 km from Dehradun
The campus is spread on the hilly terrain covering about 30 acres in lush green surroundings.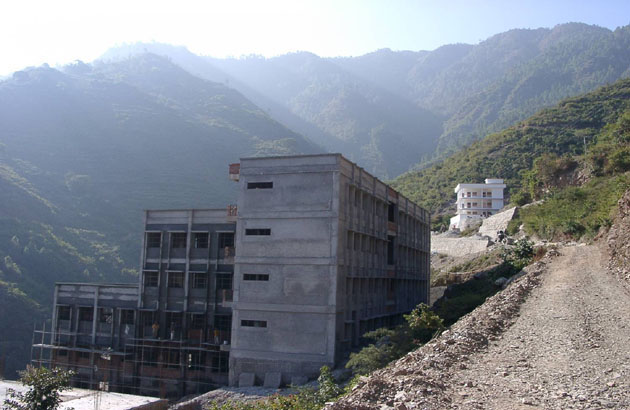 The construction work started 3 years ago and is due to be completed April 2005.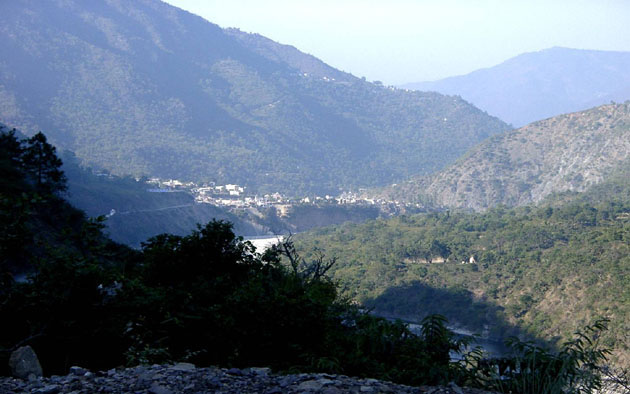 A view on one of the surrounding villages.
MALETHI PROJECT OBJECTIVES:
To provide need-based and quality vocational/technical development programs
To promote self employment
To provide avenues for higher education to the community, particularly including the underprivileged sections of the society like physically challenged
To promote research in vocational education
To establish linkages with the resource institutions in India and abroad
To stop migration from villages to towns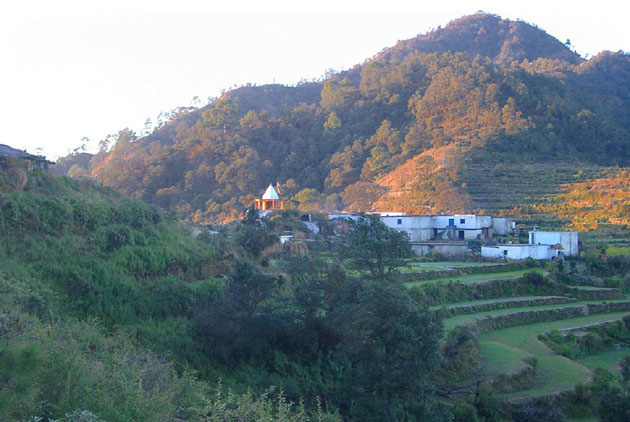 Satpuli city at the center of seven roads, from where come most of the students.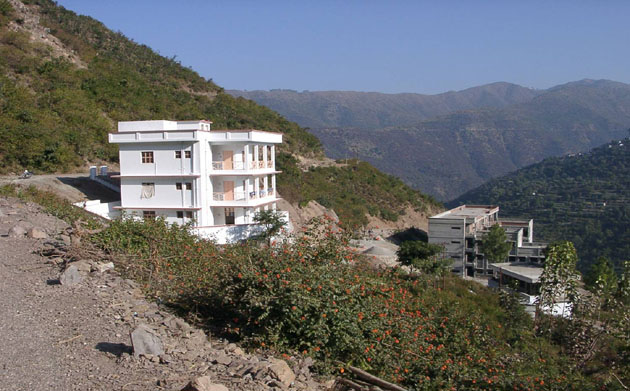 The Media Center and other buildings comprising the college.
EDUCATIONAL PROGRAMS:
The institute offers skill-oriented programs of relative short duration geared to the needs of the service industries
Courses range from data entry operator to cultivation and processing of herbal plants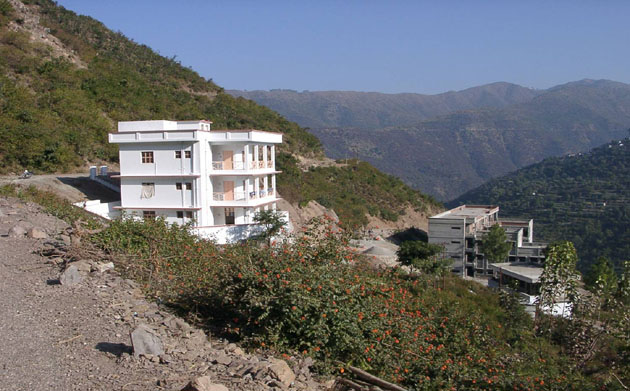 A view on the campus and surroundings.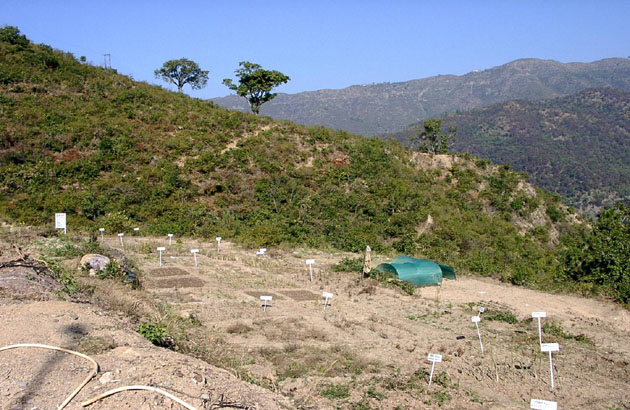 The section of the Herbal Garden contains a wide variety of local plants.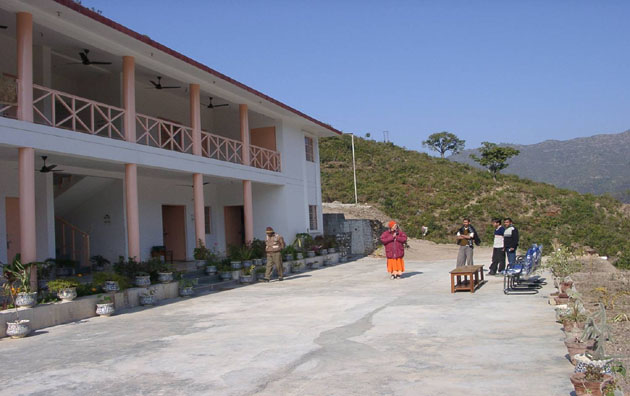 The Guest House has a capacity of ten rooms with double beds.
DONATIONS for this ongoing project should be make payable to: Swami Hariharananda, and mailed to: Consul John Zavrel, Museum of European Art, 10545 Main Street, Clarence, New York 14031, USA.
FOR MORE INFORMATION, in USA please contact:
Mr. Ashwani Dhiman, 7201 36th Avenue North # 123, Crystal, MN 55427, USA. Phone 763-537-4198, cell 612-799-5841. E-mail: virgo_ash@yahoo.com
FOR INFORMATION ABOUT ARRANGING A LECTURE IN YOUR AREA in 2005, please contact:
Ginny at Vmlechtenberg@aol.com
or
John Zavrel, Museum of European Art, 10545 Main Street, Clarence, New York 14031. Tel. 716-759-6078. E-mail: zavrel@meaus.com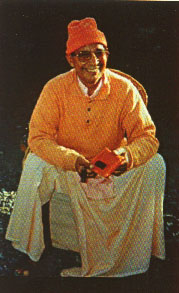 Swami Hari is interested to visit different cities in the US, and especially in meeting old students of Swami Rama. Some cities also in FLORIDA would be most welcome.
Keep informed - join our newsletter:
Copyright 2005 West-Art
PROMETHEUS, Internet Bulletin for News, Art, Politics and Science.